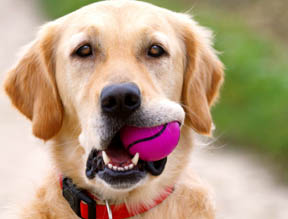 Welcome to Savvy K9 where we will help you discover some the best dog training video resources in the world today.
If you want to know how to train a puppy or older dog, we now have access to todays 'gentle techniques' that are not only proven to work but actually deepen the bond between you and your dog.
And right now the most advanced, detailed and effective dog obedience training and puppy training techniques come from a professional dog trainer AND behaviorist using Video. You may learn a basic command at a local dog obedience class or read about puppy crate training from a book but the truth is you are missing 80-90% of the communication between you and your dog.
Video gets straight to the heart of the matter by showing you why your dog acts the way they do and how to communicate with your dog. It's like travelling to a foreign country on holiday and being able to speak their language easily – how amazing is that?
Read on and I'll explain in more detail…
The Most Important Time in Your Dog's Life is Right Now
From day one it's important to apply the right kind of dog training tools. This is why the latest gentle dog training techniques from one the world's best dog behaviorist's to teach your new puppy or correct unwanted adult dog behaviors is vitally important to get right quickly.
We will feature gentle dog training tips, techniques and full dog training programs that not only work very successfully for puppies and older dogs but are also kind to your dog allowing you to deepen your bond with your best friend through dog training instead of training them with outdated dog training techniques that leave them psychologically damaged – all too common these days with local puppy classes.
Why The Right Dog and Puppy Training is Vitally Important?
For a New Puppy: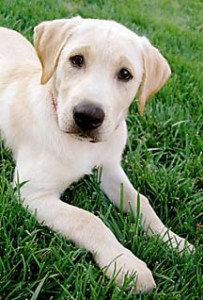 If you're getting a new puppy it's vitally important to get them off to a good start with puppy training basics that include puppy potty training, house training, crate training and good behavior training.
Right from day one your puppy is learning from you and once leant it sticks – are you aware of what you are teaching them right now?
Waiting until your puppy is just four months old to start dog training is already too late. At just four months of age your new puppy is already set in its ways and will need corrective training as it grows which is more difficult than knowing what to do first time around. If your puppy is between four months and one year old the sooner you get started the better.
For an Adult Dog: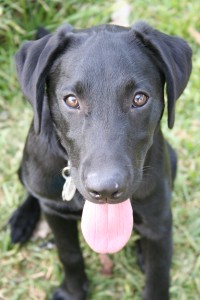 If you're current adult dog has behavior issues you want fixed or you have or thinking of getting a rescue dog, you'll need a high quality one stop resource for step by step dog training.
There maybe a lot to fix and so it's important to focus upon a single consistent results driven approach. Too many dog owners chop and change between free dog training videos with a mish-mash of techniques and end up leaving themselves and their dog more confused than when they started.
By focussing on your own dog leadership skills and a single all in one quality dog training program, you'll achieve great results, communicate with your dog successfully, deepen your bond and feel great.
What's Missing in Dog Training and Why Dog Owners Fail?
Dog training usually involves learning from a dog training book and looking at the photos. The big problem here is that you do not pick up on your dog's behavior which can only be understood through video.
It's with video that you can understand what your dog is telling you and then be able to communicate back with what you want the dog to do next. Dog language can be very subtle and easily missed which leads to missed opportunities and frustration for both of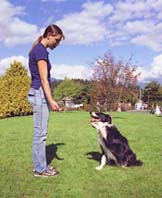 you.
So I'd make your learning resource definitely a video based training from a professional dog behaviorist so you can see what's happening from a behavior point of view. This way you know why your dog behaves as they do based on past experience and what to do now to correct and implement new training.
Why Video is the Best Way to Train A Puppy or Adult Dog?
As I think you'll agree video dog training from an advanced professionally recognized expert dog behaviorist and trainer is the best route to take for the following reasons:
Dog obedience training videos can be followed along step by step
You can stop the action to review a sequence as many times as you like
You can keep sessions short i.e. 5 minutes each day
A book cannot explain a dogs reaction to different circumstances – you need to see it on video
The small changes in a dogs body language can be best seen on video which helps you understand what the dog is communicating to you
You can train your dog or puppy when it best suits your time of day, this could be first thing in the morning or last thing at night
You get consistent dog training lessons on video from one expert that covers ALL situations and needs for your puppy or older dogs needs – no flipping around on You Tube for a mish mash of techniques, behaviors, conflicting opinions, outright wrong assumptions and ruining your dog's life through bad advice
No costly local dog training classes at inconvenient times,  packed in with lots of other dogs, missing the vital dog behavior cues and then when your home not being able to remember what to do – if your anything like me, you've forgotten the class the next day!
With video you can replay, freeze, pick up on the behaviors your dog displays as the expert is showing you what to look for and know how to communicate back to your dog.
A quality video dog training program will have a library of video lessons big enough to meet all your dog training needs – a one stop solution
How Can I Get the Best Dog Training?
We are constantly adding material to this site and will feature the best dog training resources available over the internet, including reviews of the best dog training online.
These will include:
Dog training tips
Dog leash training
Dog crate training
puppy potty training
Aggressive dog behavior training
House training a dog or puppy
Housebreaking
Training basics to tricks to advanced techniques
Secrets to dog training you don't hear about
The best dog training collars, harnesses and other apparel…
Simply click on the tabs along the top for all your dog training needs and resources. Meanwhile let me leave you with a video I think you'll benefit from.
How to train your dog to walk calmly on leash